By designing carefully-planned neighborhoods that are located near schools, shopping centers, dining and other amenities, RJ Thieneman's efforts result in stronger communities. Since 1958, RJ Thieneman has managed and developed more than 20 of these communities in the Louisville area. We also specialize in commercial real estate and currently manage over 800,000 sq. ft. of retail and office space in Louisville and throughout the region. Through our successful residential and commercial projects, we are connecting people and places.
After spending 20 years working with real estate brands, Brian is proud to continue the work of the Thieneman family as President and CEO. With a background in corporate strategy, he's worked with a range of Louisville's most well-respected businesses, helping them develop and manage commercial properties.
Brian leads the company's efforts to expand retail space throughout the region and create new residential communities in Louisville. "We build partnerships based on trust in both our commercial and residential lines of business. Moving forward, I'm excited about our new projects and what they bring to local communities."
Member of the International Council of Shopping Centers

Graduate of the University of Kentucky with a BBA in Finance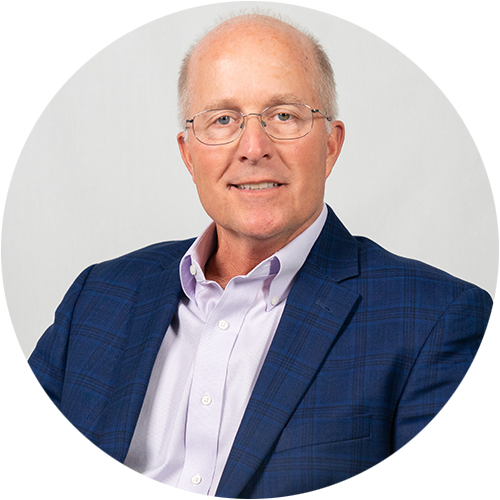 After working in real estate and construction for a number of years, Bob moved back to Louisville to serve as Executive Vice President of the family business. He oversees the company's residential development projects and acts as principal broker for Louisville Realty Group.
Bob served as the President of the Home Builders Association of Louisville in 2013 and continues to work closely with the organization as a board member. "I love giving back to the Louisville community. I'm proud of my city and how much progress it has made building and rebuilding neighborhoods over the past few years." Bob continues these efforts by developing new residential communities like The Woods at Landherr and The Reserve at Fox Run. Both communities offer quality-built homes from the finest custom home builders in Louisville.
Member of the Building Industry Association of Greater Louisville (BIA)

Member of the Greater Louisville Association of Realtors (GLAR)

Former President of the Homebuilder's Association of Louisville

Graduate of Eastern Kentucky University with a BA in Real Estate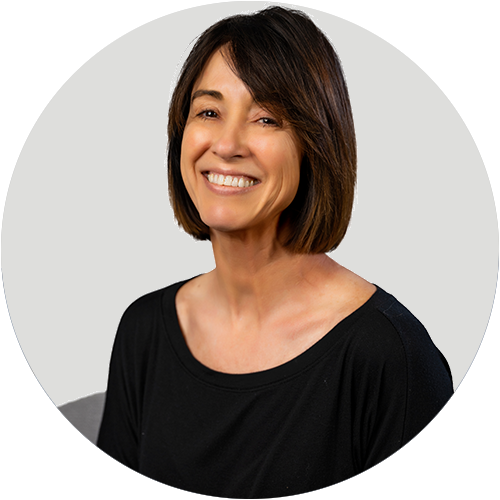 Mary joined RJ Thieneman in 2007 as Controller and HR Manager and brings over 20 years of experience in the real estate accounting industry. "It's been a real pleasure to work with the RJ Thieneman team and see the business grow over the years."
Her favorite part of working in real estate is partnering with potential investors and helping them achieve their vision. She believes there's no better feeling than bringing a team together and seeing the blueprint of small businesses and investors come to life.
Graduate of Indiana University with a BS in Accounting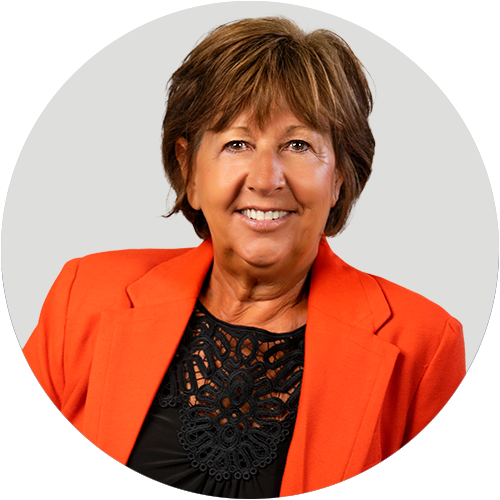 Carol is the Managing Broker of Louisville Realty Group and leads the team of real estate agents helping buyers and sellers. She brings over 17 years of experience in real estate sales and has been a multi-million dollar producer for several years.
As a specialist in new home construction, Carol enjoys working with clients interested in building custom homes in Louisville. "It's exciting to help clients navigate the new construction process and see their dream home come to life." Carol also manages one of RJ Thieneman's properties, The Villas of Forest Springs, a luxury apartment community in Louisville's East End.
Member of Greater Louisville Association of Realtors

Member of BIA Sales and Marketing Council

Licensed in Kentucky and Indiana
Benton Seay has been active in commercial real estate development and management for more than 25 years, focusing on retail, office, industrial and mixed-use development projects. In 2004, he formed Seay Properties, a Louisville commercial real estate development company and is currently a co-managing partner of Thieneman-Seay, LLC.
A graduate of the University of Kentucky, Benton served as an ICSC Kentucky State Alliance Co-Chair for two years and also obtained the Certified Commercial Investment Member (CCIM) designation. Prior to forming Seay Properties, Benton was President of Hagan-Seay Properties in Louisville. He has also been associated with THP Development, NTS Corporation, and Metts Company, all headquartered in Louisville.
Andy Bollinger brings a mixture of experience to RJ Thieneman. He grew up in a family of builders and developers and has a professional background in architecture, engineering and economics. As the General Portfolio Manager of a number of family-owned real estate companies, he supervises operations for shopping centers and other investment properties in Kentucky and Tennessee. Assets include Rolling Hills Shopping Center, Village Square Shopping Center, J-Town Village Shopping Center & Storage, and Fairdale Shopping Center in Louisville, KY; Creekside North Apartments in Lexington, KY; Northpark Shopping Center and Tradewinds South Shopping Center in Clarksville, TN.
Andy has been an active partner in numerous residential land development deals throughout area including The Overlook, River Glen, The Reserve, River Glades, and Hillside Terrace. Working with a team of investors, he acquired and sold lots in Bristol Woods, The Meadows of Fox Run, Artisan Park, Cardinal Club, and Stony Farm. Andy also helped redevelop Falls City Lofts, an 18-unit condo conversion of a historic building in downtown Louisville, and, completed a design-develop-build project for The Flats Herr Lane.
Jeff Sleadd's 23+ years of experience as a Kentucky real estate agent and real estate appraiser have proven to be a major asset to Louisville Realty Group. Whether buying, selling or leasing, his clients are fortunate to have a skilled advocate with a unique depth and breadth of knowledge on their side. Jeff is happy to share the expertise he's gained over many years in the commercial and residential real estate arenas. He's a proud graduate of the University of Kentucky with studies in real estate development.