When you live in an RJ Thieneman community, you'll enjoy the unrivaled quality and attention to detail you expect in a custom-built home and a thoughtfully-designed neighborhood. We pride ourselves on selecting desirable locations and partnering with custom home builders that deliver an expert level of craftsmanship. Since 1958, RJ Thieneman has developed more than 20 residential communities throughout Louisville.
Michaela Von Lang
2022-12-23T14:02:25+00:00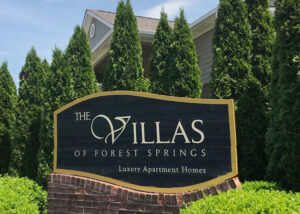 One and two bedroom apartments
We are currently building in the Woods at Landherr and The Reserve at Fox Run. If you would like more information on creating your dream home, call us at (502) 491-4645.
Experience the Custom Home Difference. At RJ Thieneman, we work with Louisville's finest custom home builders to create communities that clients and their families love. Choosing to build a custom home in one of our communities is an exciting endeavor. Many homeowners prefer the custom route because it gives them the opportunity to create their dream home. Others have been searching for a new home and just haven't found what they're looking for. No matter how you discovered us, we're happy you're here.
Top 5 Reasons to Build a Custom Home.
The perfect floor plan: Current resale homes on the market may not offer a layout or floor plan that meets your needs. You may prefer an open concept, a first-floor master suite, or all upstairs bedrooms. Building from the ground up allows you to select the floor plan that perfectly fits your lifestyle and your family's needs.
That personal touch: Working with your builder, you can select the finishes and accents that align with your design style. You'll be there from the start to provide input on cabinets, countertops, paint colors, fixtures and more. These personal touches truly make a house a home.
Desirable features: Style and design trends change over the years and it may be hard to find the features you're looking for in a resale home. A custom home can have everything you want…a home office, spacious laundry room, finished basement, home gym, or back deck for entertaining. You get to design the home of your dreams.
Energy efficiency: With improvements in home-building products over the years, new homes are better insulated, have higher quality finishes and are built more efficiently. You can also outfit your custom home with energy-efficient appliances. Advancements in technology have allowed for more environmentally-friendly building techniques. For example, the cost to install solar panels on a new home is more affordable than retrofitting them into an older structure.
Peace of mind: When you build a custom home, everything is brand new! You won't have to worry about immediate repairs, replacing old appliances or HVAC, or updating the roof. Just move right in and enjoy your new living space.

Build Your Dream Today!
Give us a call to schedule a consult
Build Your Dream Today!
Give us a call to schedule a consult