Kentucky is known for it's amazing holiday attractions! There are plenty of events and destinations to visit this year for your holiday adventure.
Carrollton, KY
Carrollton has an annual Frozen Wonderland and Festival of Trees, located at the General Butler State Resort Park on 1608 US Hwy 227. Friends and families gather with Santa and enjoy breakfast and lovely festive decorations.
Bardstown, KY
My Old Kentucky Dinner Train and North Pole Express is open at 602 North Third Street on December 17th, 18th and 23rd at 12 pm and 5 pm. Families and friends can join Santa and Mrs. Claus for an hour and a half train ride through the scenic holiday festivities while enjoying food, drinks and time together. The chef, with the help of Santa's elves, will prepare an unforgettable meal for you and your guests.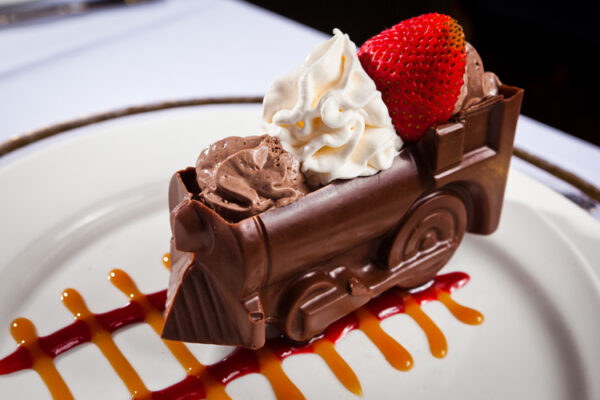 Burlington, KY
An Old Kentucky Christmas is worth visiting on December 8th, 9th, 10th, and 11th. Plus, the town lights will be up till after Christmas. This celebration includes carriage rides, old fashioned shops like candle and candy makers, and plenty of twinkling lights and holiday spirit. It takes place on 6080 Camp Ernst Road at the First Church of Christ in Burlington.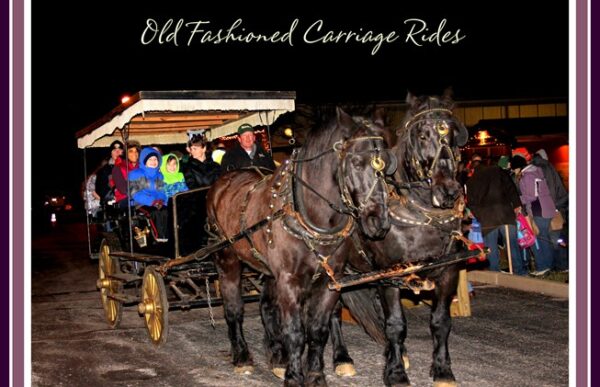 Shaker Village, KY
Located at 3501 Lexington Road, the Holiday at the Shaker Village will take us back to a time when things were simpler during the holidays, but just as fun. You can enjoy sitting by a fire as well. The Illuminated Evenings bring out Mrs. Claus and plenty of treats, as shown in the picture, along with the Jingle Bell Shuttle. The Shaker Village offers plenty of traditional entertainment on weekends from now till December 24th.
Leitchfield, KY
Christmas at the Park takes place each year at the James Beville Park on 810 Nature Trail. This naturesque holiday festivity includes thousands of lights which have been spread throughout the park for all the visitors. There is also an annual holiday parade with Santa, elves, characters and tons of holiday spirit. The lights stay on from December 2nd till the 31st.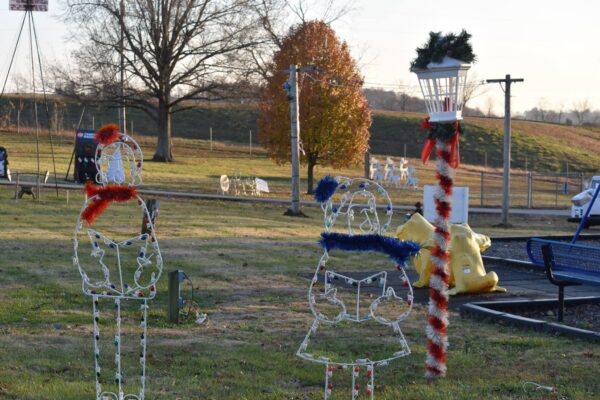 Frankfort, KY
The Lighting of the Trace takes place annually at 113 Great Buffalo Trace when local light up holiday displays and are entertained by the Kentucky State University Choir. Plus, Santa himself takes time out to visit all the little ones who come to see the sparkly lights and hear Christmas carols. It turns out to be a nice event for families and the little ones.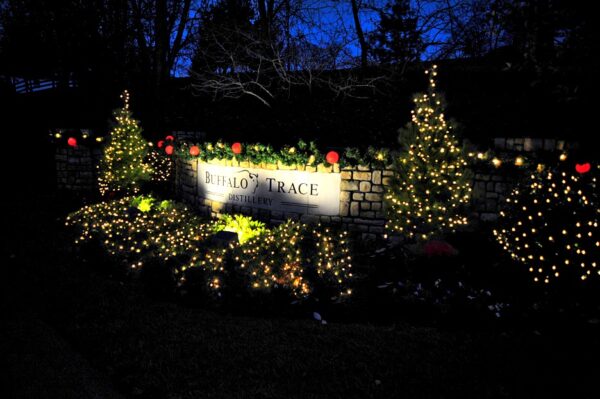 Lexington, KY
Southern Lights will light up Lexington on 4089 Iron Works Parkway from November 18th till Dec. 31st. This KHP orchestrated event offers a holiday dream world of animated figures, twinkling lights, music, pony and camel rides, Santa and lots of festive Christmas fun for all ages. This was voted by the American Bus Association as one of the top 100 best events in the US and Canada.
Grand Rivers, KY
The Grand Rivers Festival of Lights takes place each year at 1858 JH O'Bryan Avenue, Patty's 1880's Settlement. There are over 700,000 twinkling lights to brighten up the holidays and caroling is provided by the Eternal Vision Gospel Group. The Festival of Lights continues every night through the first week of January.
Louisville, KY
Being the biggest city in Kentucky, Louisville also tends to have the most holiday festivities. The downtown area is lit up with lights, an ice rink opens, and the giant Christmas tree is decorated for all to see. The Mega Cavern offers Lights Under Louisville, which is a feature in itself. Each of these festivities is truly an amazing experience.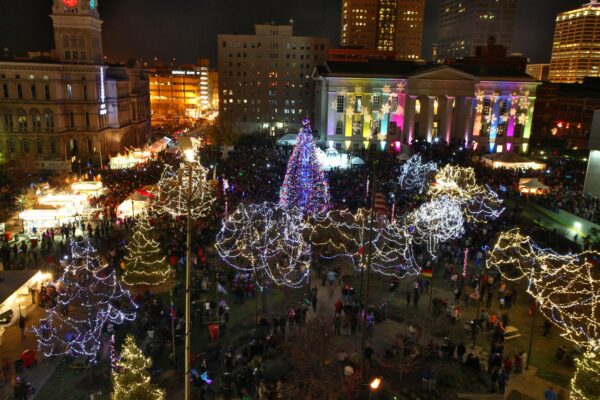 We hope you and your family can enjoy some of these fantastic festivities. We at RJ Thieneman wish you Happy Holidays!